Amigos🌵!世界一周中のはやと(하야토)です。
気温は21℃、お天気は晴れ
通貨→1$🇺🇸→0.8€🇪🇺→130¥🇯🇵→9.4MAD🇲🇦
Great!!
Tetuán last day! I wanna go Rabat. Coz Rabat is capital of Moroccco. So there are many embassys. Then I will take some visa.
Chauen is on the way. My plan was that stop by Chauen and go Rabat same day.
Chauen is very famous town in Morocco. I think everyone know this place. 
Just Blue and white town. The reason is that long time ago, Jews lived there. And these colors are symbols of them. 
I didn't know this story( im not sure whether it's true or not haha)
So I woke up 9:00am. Then Simo also woke up. And he took me until bus station. Thanks for everything 🙏 
Tetuan to Chauen cost is 20+luggage fee(5mad). Now I'm wondering. Coz information say "If you put your luggage under the bus, you should pay" . But all my friends who is Moroccan say No or just 5. The luggage fee is for only foreigners???
Anyway I set my seat and be steamed. I can imagine about feeling of steamed bun. I'm gonna delicious Chinese meal( ゚∀゚ )
Bus ran 2h. Then I checked time schedule for Rabat.
A man said "this bus is last one. Next is tomorrow"
Holy shit💩!!!
I have to stay one night here....
Ok ok. No proble. I can quite enjoy Chauen!! I changed my mind.
Bus terminal to City center is not so far but hard slope.  Heeeey!!! ┣¨━━━━(´゚Д゚`)━━━━ン
Finally I got hostel and put my luggage in my bed. I was so tired _| ̄|○
After 30min, I went to the town. Look these pictures!!!
Just residence side.
Peaceful. 
I was told "there is mirador" by another guest in hostel. I head to there.
The road is unstable. Shoes is better than sandal. Some guys told me "hey! Do you wanna hash??"
Haha. I can introduce my friends as 🇲🇽,🇺🇾,🇫🇷,🇵🇹.
pasha📸
The view is similar to Guanajuato.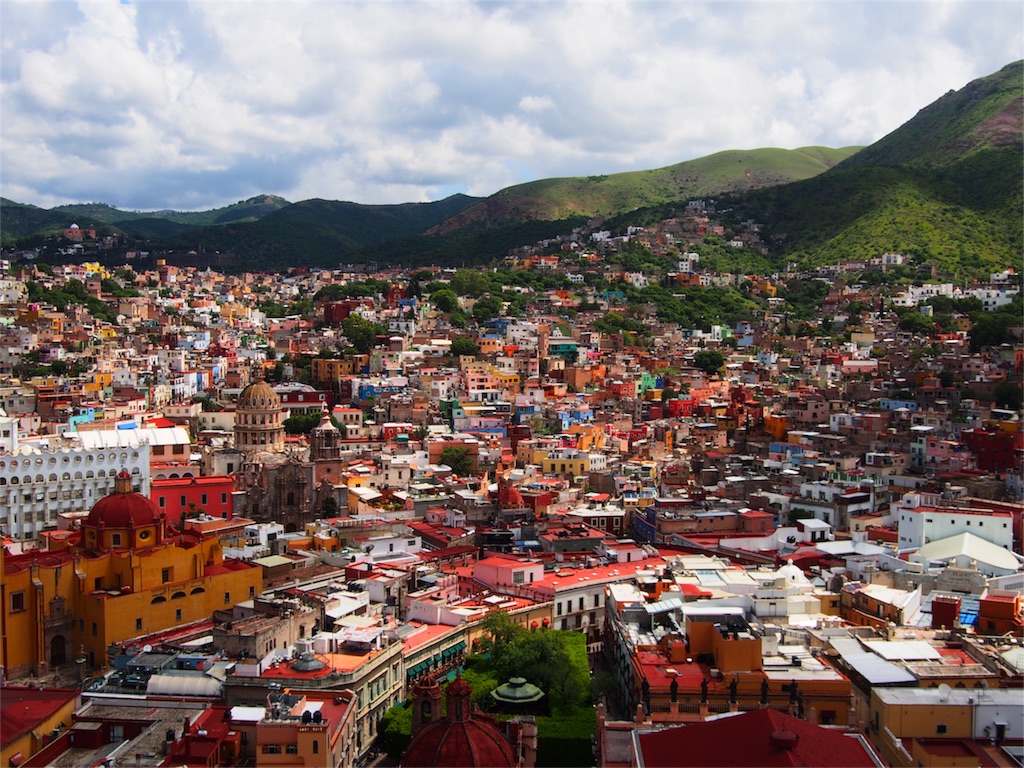 Guanajuato 
Guanajuato
Both of them are nice 👍 
Even small stuff is also same paint.
I came back Hostel. I went to dinner with Japanese woman. 
We ate panini. And she tried chocolate cake. But she said not good. Lol
Soap.
L'occitane de Moroccco.
I have to wake up at6:00am!! My bus leave at7:00am!!
Hope the bus come and go on time( ͡° ͜ʖ ͡°)
YOLO!!