Amigos🌵!世界一周中のはやと(하야토)です。
気温は22℃、お天気は晴れ
通貨→1$🇺🇸→0.8€🇪🇺→130¥🇯🇵→36UM🇲🇷
Nouakchott Beach 
Yesterday night I was sleeping in desert ( Not reason of driver arrest lol). This story is gonna be tomorrow.
So, I went to beach. Actually I've been to Mauritanian beach once in Cansado. That beach was pretty good. I didn't expect Nuakchott beach too much🤫
Adan's friend picked us up ( including two girls whom we've met). Thanks 🙏 
The beach seem to be in beyond fish market. He took us as near as possible. There were a lots,,,, no! Not a lots!! I couldn't see Arabic people here!!
Mauritania fishing is sustained by them. I mean they give many octopus to Japan. 
I don't have idea these boat are used or not... properly not...
We arrived beach!!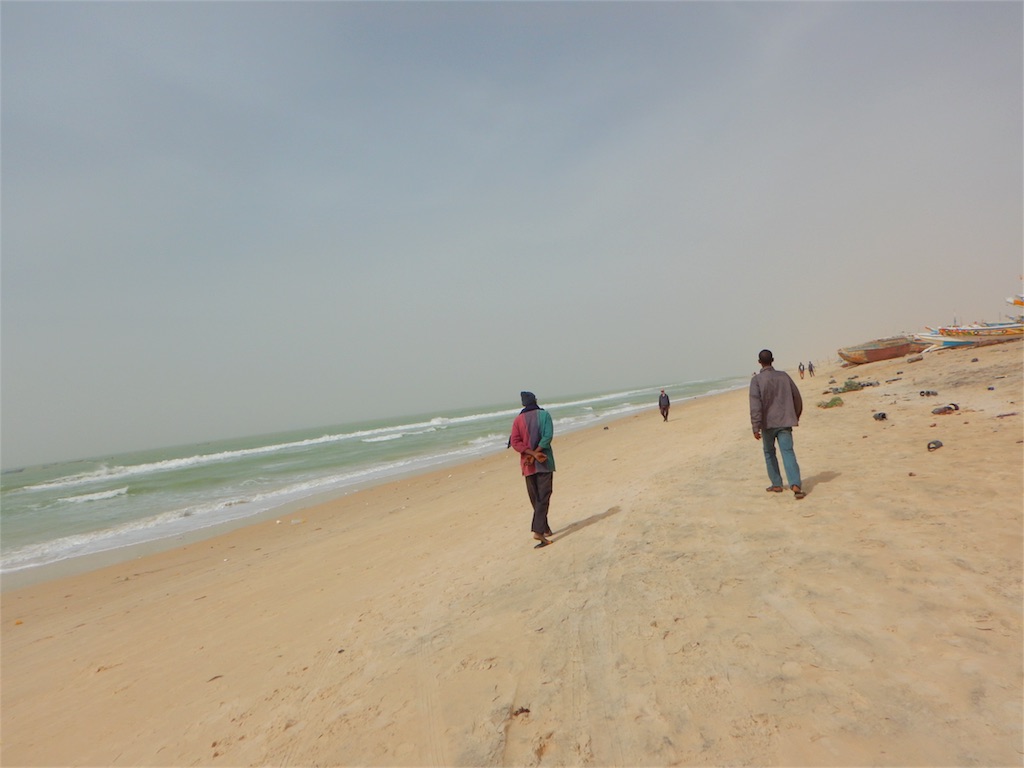 くっさー!!
Despite of beach,  dead fish,seafood and etc... send us very nice(💩)smell. 
俺の小さな鼻の穴は生ゴミ入れじゃないよ。うん、それにしてもムッハー( ゚∀゚ )、呼吸出来ねえや。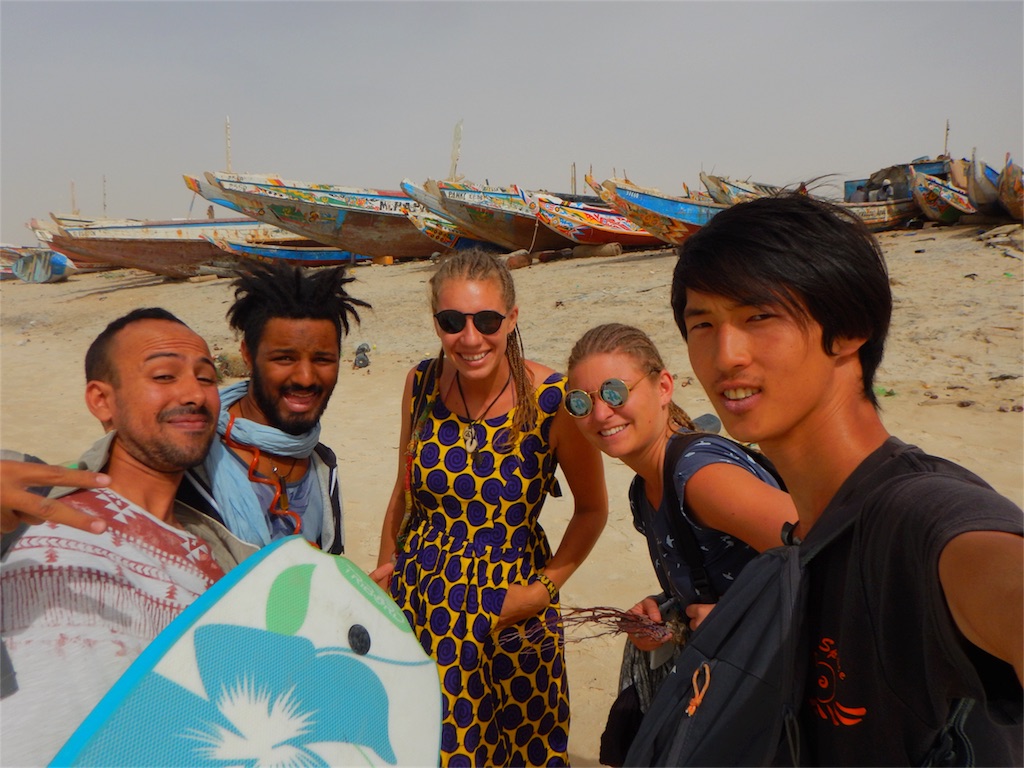 Adan brought small board. You wanna swim?? Haha.
Adan proposed "Ok. We put our bags here. Let's swim!!"
Let's swim 🏊‍♂️ 
工エエェェ(´゚д゚`)ェェエエ工
At the moment Adan and Irina run and dived. バッシャーン!!
C...Crazy....
THIs guy(↓)knows the correct way how to play this sea.
Hey mom!! I'm in Rose 🌹  smell sea!!!📸
When we went to eat in Fish market, I saw that goats were walking!! 
Take one. 
meeeeeeeeeeeeee!!!
Fish market 
*sometimes people don't want to be taken photos. Because of ilegal job..?? Lol
YAMAHA!! 
10%fresh
20%fresh
If these guys came to Tsukiji, they will get shock lol. How clean!! No smell!! Seafood is fresh!!!
This area is not dangerous. If you have time, come here!!
YOLO!!