Amigos🌵!世界一周中のはやと(하야토)です。
気温は30℃、お天気は晴れ
通貨→1$🇺🇸→0.8€🇪🇺→130¥🇯🇵→50D🇬🇲
My host is Marre. He is junior high school teacher. He told me that he showed me his school. Wow it's nice. Normally traveler can't enter there. That's why it's very very interesting!!
public.
你好!!ni-hao!! Everyone say lol
Please teachers!! Tell them Asia is not China ( ゚∀゚ )ハァーハッハッ!!
This school open 8:00am-6:00pm. But there is separating time between morning and evening coz he said a lots student come here.
Certainly school is not big. I think teachers also are lacking. Balance of demand and supply is mismatch. I found one of reason why teachers are lack. You may understand too if you continue to read this page haha.
His class will start afternoon. So we went to his coworker home. 
tea-time.
Then he made Gambia tea. Process is quite similar (or same??) to other Africa countries where I visited.
Of of course there were his friends as well. They were talking and playing video game. 
Umm.. school is already starting... but teachers who doesn't have their class are chilling... I was teacher that's why this situation is incredible😦
If they were relaxing in teachers room or near by school, I can imagine. But go back home and chilling!! 
I was thinking about that while they made it.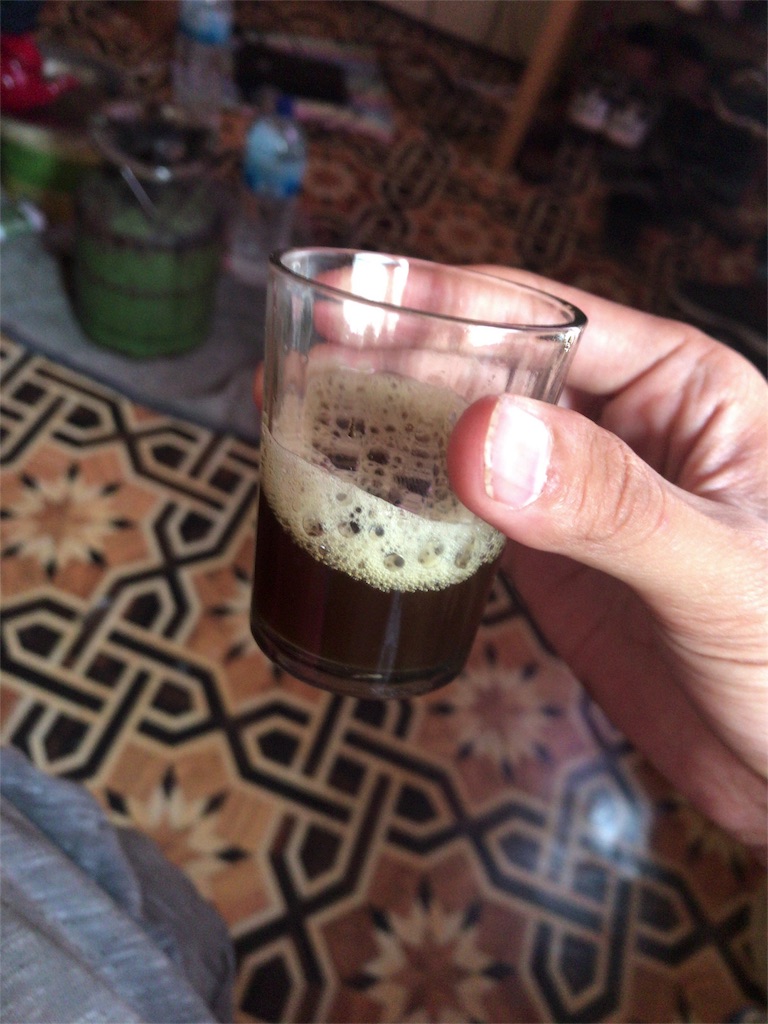 gambian tea.
Actually it was used↓
Oh!! It's sweet and bitter!! A little bit refreshing!!
Mint Candyお前が原因か。
This is reason.
Why put hereeeee!!!
Gambia tea has mint candy.....
Marre went to school. And I was boring so I went to his friend house and sit down outside.
Passed my camera to kids.
2hour later, Marre came back and said 
"I was tired..."
Hey, you worked just 2h😂
Gambian education level is as well as teacher's environment... I may understand public school is not popular than private. Quality is exactly poor. Also the reason of that teachers salary is low is their working time is short. They have to change system. School is not just box as gathering students.
YOLO!!