Amigos🌵!世界一周中のはやと(하야토)です。
気温は22℃、お天気は晴れ
通貨→1$🇺🇸→0.9€🇪🇺→111¥🇯🇵→0.7JD🇯🇴
I backed Amman and I rested for 2days. Actually one day I went to Fancy (?) or modern area.
Btw Suddenly Italianana sent message again!! It was surprised coz I already finished everything.
So we went to take a walk in Amman. 
May first I picked her up in hostel. She has stayed hostel agian. 
なんつー暴力的な張り紙なことでしょうwww
What a announce lol
So I was waiting downstairs of this hostel. I guess many crazy local people come and talk with guests... then local say "we are friend. No problem" I mean they pretend to be friend...
10min later she appeared and we started to walk. 
This street was looks like Mexican small town road. Atmosphere or people are calm down and relaxed. It was little surprised about Amman of  tumult has such a this place.
wall arts
Vinちゃん(イタリア人)はよくある天使の羽が描かれてるところでポージング。俺はこのアートオニクソダサいと思うが。
Small Roman Empire ruins.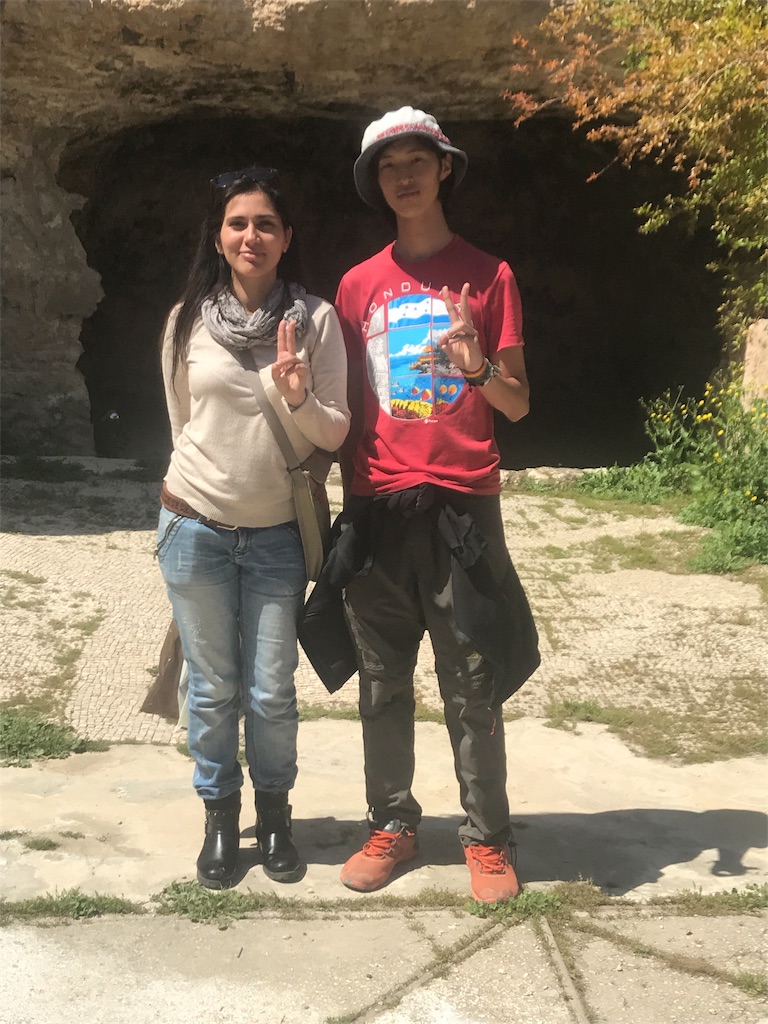 Italiana Vin and Japonés Tito. 
This building also has mini library. It looks like mysterious and attractive.
!!!
Why there are Japanese books😂😂
Contents seems to be art.. but why..??
心地よい春の風がサワサワーと抜けていきます。カフェは高いです。
Vin will go to Israel to do volunteer. However I wanted to go there together, I gave up as I've already written. 
Coz I AM CHICKEN 🐓
イスラエル一緒に行きたかったけどワタクシ、チキン野郎なのでヤメマシタ。
Then we cameback downtown. Before I headed to my home, she gave me SIM card. This item is  pretty excellent present for me!!! I threw  my fucking weak Liberia sim to garbage box. See you👏👏
Next day was just chilling in home. Since I could connect internet, totally I enjoyed internet life for a lond timeイェ━━━━━ヽ( ゚Д゚)人(゚Д゚ )ノ━━━━━━ィ!!
YOLO!!