Amigos🌵!Je m'appelle Hayato (하야토)!
Temperature 36℃, sunny
💱→1$🇺🇸→0.9€🇪🇺→111¥🇯🇵→10som🇹🇯
great view.
I and Sergey were walking until view point which maps.me me shows. After climbing, it was hard to walk even 7km... actually we didn't walk but climbed again.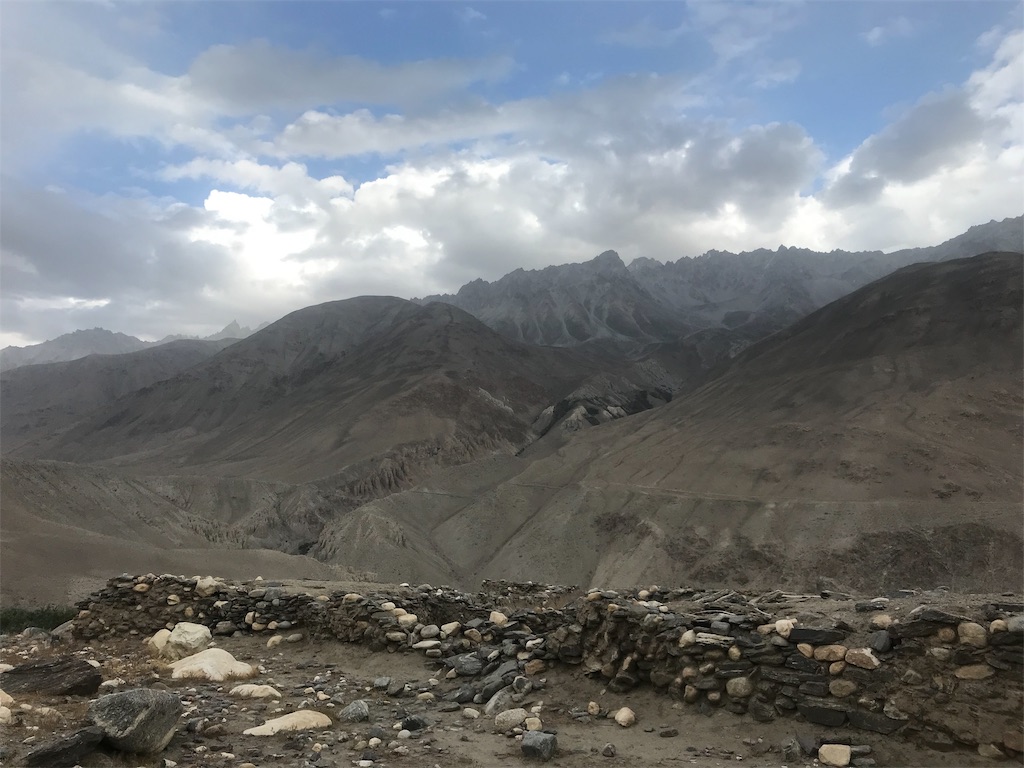 この砂利道、実は坂道。
Top of These Afghan mountains covered with snow. I guess the mountains revelation is over 4000m.
Sergey said that inside mountain is in Pakistan. Really??
We met several people.
Ahhh I wanted to travel with donkey once.. When I comeback here, I'll travel with animal!!
We arrived our destination. As it was already 8:00pm, we started to make tent. Sergey suggested me to sleep together in one tent coz the wind was sooo strong. Of course I agreed soon. My fucking cheap tent will be absolutely broken!!
His tent is professional one as everyone can understand by seeing once.
If we couldn't find big stones, even this tent will be broken. It was so strong wind!!!
We ate a can food and bread as wind attacked and made sounds again and again. But inside was quite hot and very comfortable even there were 2guys. Such a nice tent( ͡° ͜ʖ ͡°)
Good night zzz.
good morning.
I woke up as my stomach made strange sounds and pain.
I run as holding my stomach. Corre! Corre! Corre!!┣¨━━━━(´゚Д゚`)━━━━ン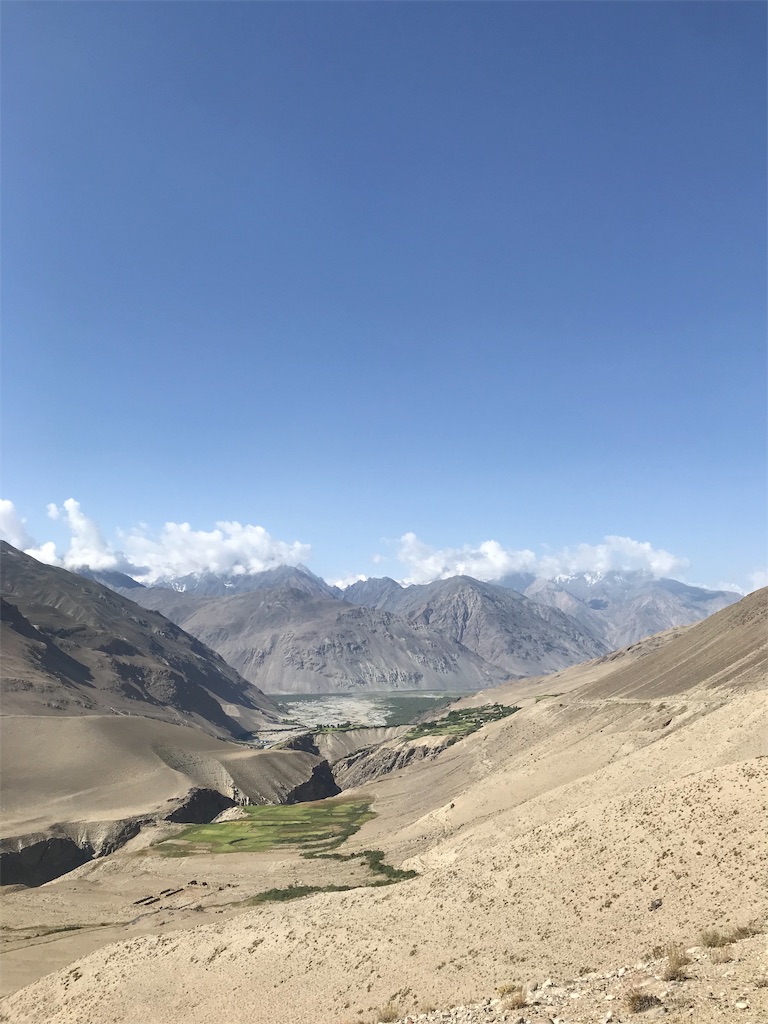 nice view with💩💩💩
Yup, I was saved.
Sergey retuned to Langer and climb another mountain. So we separated here.
Thanks!!
男セルゲイ、生粋のクライマーだった。。。
I started to wait a car to go Murgab. Fuuuuu🌬🌬🌬
wind was cold 🥶 
暇だから写真パシャ。
Fortunately one car stopped since I had waited 2h ago!
They are from Holland 🇳🇱!! They also went to Murgab. 
Luckyyyyyy!!! You guys are my god!!! special thanks 🙏 
Incredible...I guess Waghan area is much more beautiful than Pamir Highway. I really recommend to come this area!!
wild Carmel 🐫🐫
beau!
......…...................................
!!! Suddenly my stomach shouted and disturbed 😳 !!!
Stooooopppp!! Please!!!! Terrorist came my body!!
Gacha!! Opened!!
runrunrunrunrunrun🏃‍♂️🏃‍♂️🏃‍♂️🏃‍♂️🏃‍♂️!!!!
_| ̄|○、;'.・ 💩💩💩💩
 Throw up and diarrhea.
上からも下からもドバドバ出てくるぜ。なんだ!?原因はやっぱあの缶詰とパンか!?オロオロオロ。
Up and down. My liquid was flown my all holes. Wtf!! What is a reason ?? Can food or bread?? I think both of them!!! Oooopppsss🤢🤢🤢
After that the car stopped many times because of me... I'm so sorry ...
I couldn't notice several times , so I throwed up such as sprinkler from car. I'm moving merlion🇸🇬
It's me.
景色は最高、されど体調は最悪。
When we arrived, I didn't have energy at all however I just sit lol
Where is hostel, where is toilet!!!  
I was looking for a hostel as I closed my ass hole.
YOLO!!