Amigos🌵!Je m'appelle Hayato (하야토)!
Temperature 31℃, cloudy
💱→1$🇺🇸→0.9€🇪🇺→111¥🇯🇵→113RUP🇳🇵
I can't tell how beautiful this is..
Now I'm in Burnei!! Then I survived, so I couldn't update.
Next morning we also were in airport. Then we were waiting our flight!!
OMG!! Today was what the flight which goes to Pokhara stopping!!
While waiting, many flight to go Lukla left and bording. Hikers who will go Everest looked like happy.
we should have chosen this day to go Everest...
We worried too much. We don't wanna stay Kathmandu anymore..
..............🙁.................😕………………😟..........
2h later, the announcement called our flight!!
Yeeeeeessss!!!
ホリエモンの飛行機と同じくらいの大きさ。
We flew just 30min. When we arrived Pokhara, it was raining 😂
we picked our porter up and headed out to hiking beginning point. 
Actually this way was so off-road, so I felt to thow up.
Sleeping 
Sleeping too
Running 2h, we arrived. Let's hiking!!
While walking, it stooped raining. Lucky!
This day walked 2h. As our big luggage was curried by porter, super easy walking hahaha
We stayed pretty lodge.
To stay is also included tour( Of course!! We paid fucking expensive money!!😂)
Dinner I chose was Dal Bhat. Nepali cuisine. 90% were spicy. Owner gave me too much rice again and again.
Second day was 8km as we had to walk.
We were walking such a princess mononoke scenes.
もののけ感がめっちゃ強いところ歩いてた。こだまがいてもおかしくない。
休憩中に4500円の天丼食ったことを報告してもらう。リッチな友達。
monkey. Can you find??
We arrived destination whose name is Gorepani.
Before we ate dinner, we were resting. Then just 10min sun appeared and showed beautiful view!!
画像じゃ伝わり辛いけどめっちゃくちゃ綺麗で宿の人みんなテラス行ってた。いや、これはかなり感動した!!
Next morning we woke up 5:00am and hiked small hill.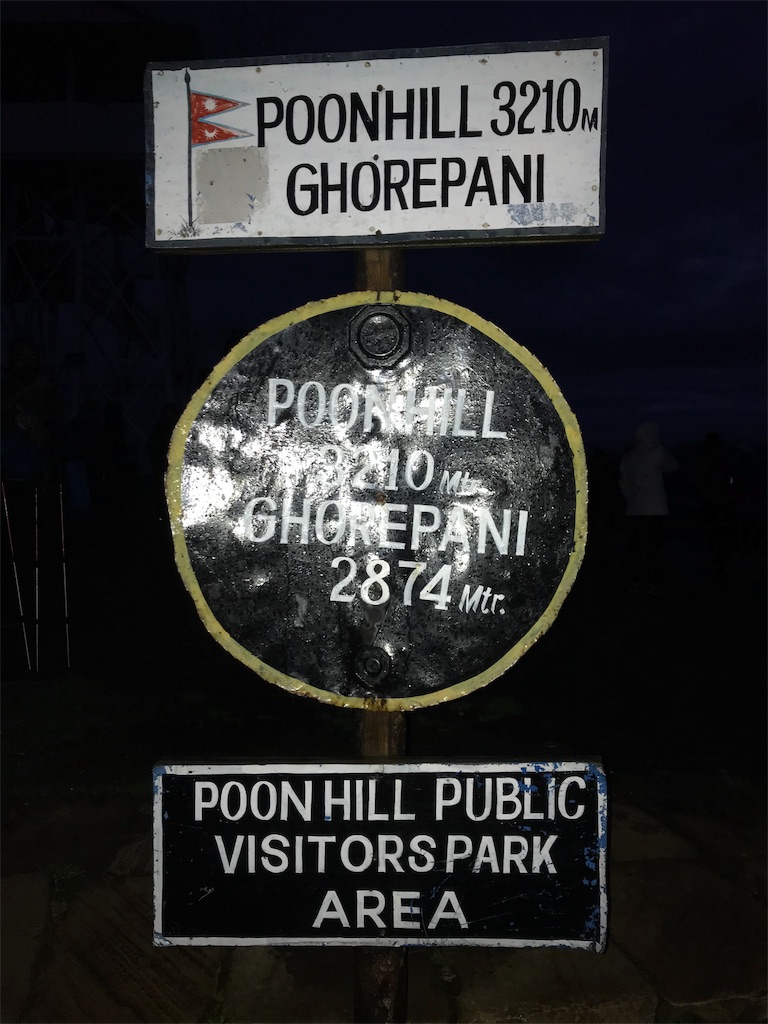 Fortunately this time also didn't rain. So we saw sunrise.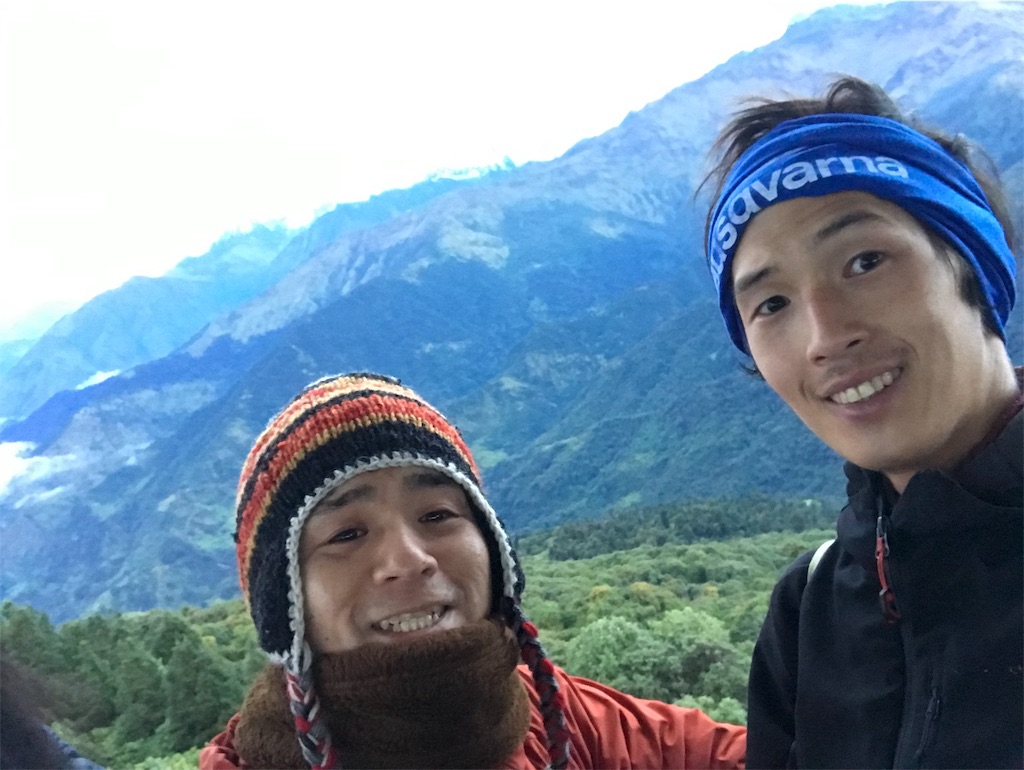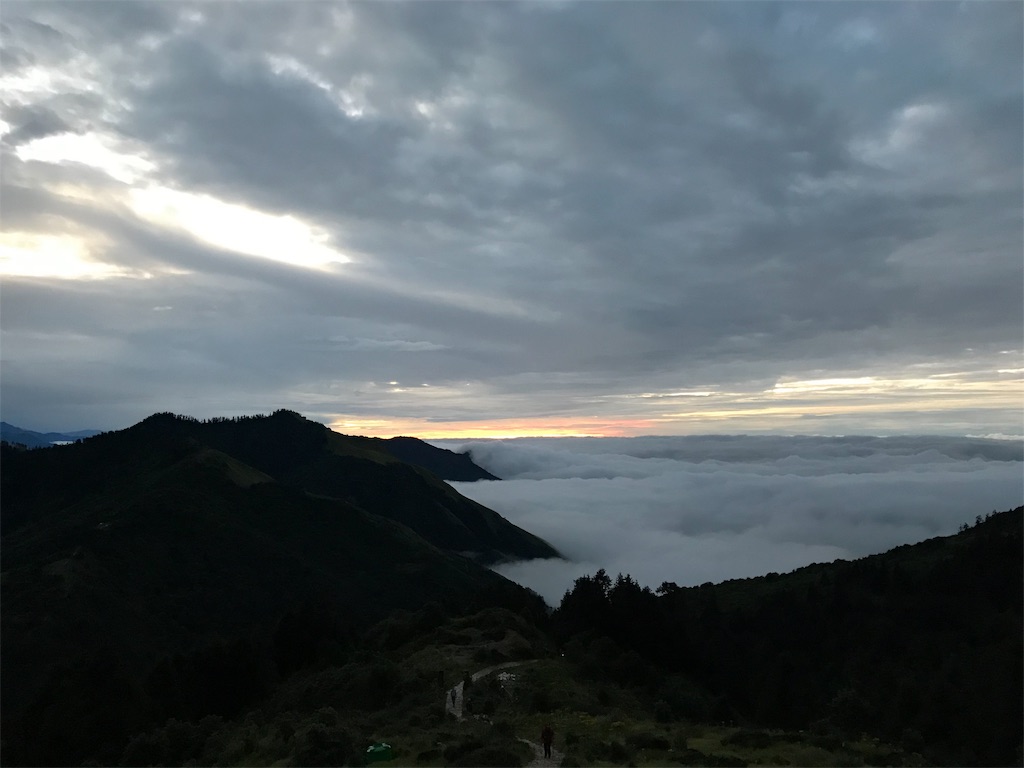 やべー宗教ポーズ。幸せはきっと貴方の元に来るでしょー、さぁその諭吉を…..
おれ、やち、ケサム、デバさん。チーム「幸せは歩いてこない。」
This hill is just 3200m less than Mt. Fuji.
We cameback lodge and prepared. At that time, the weather was already changed cloudy and little rain. Lol
Are we lucky or unlucky boys??
YOLO!!