Amigos🌵!Je m'appelle Hayato (하야토)!
Temperature 27℃, cloudy
💱→1$🇺🇸→0.9€🇪🇺→111¥🇯🇵→113RUP🇳🇵→4.2MYR🇲🇾
Before flying, I went to fix my shoes.  Because my cheap trekking shoes was broken when we were downing.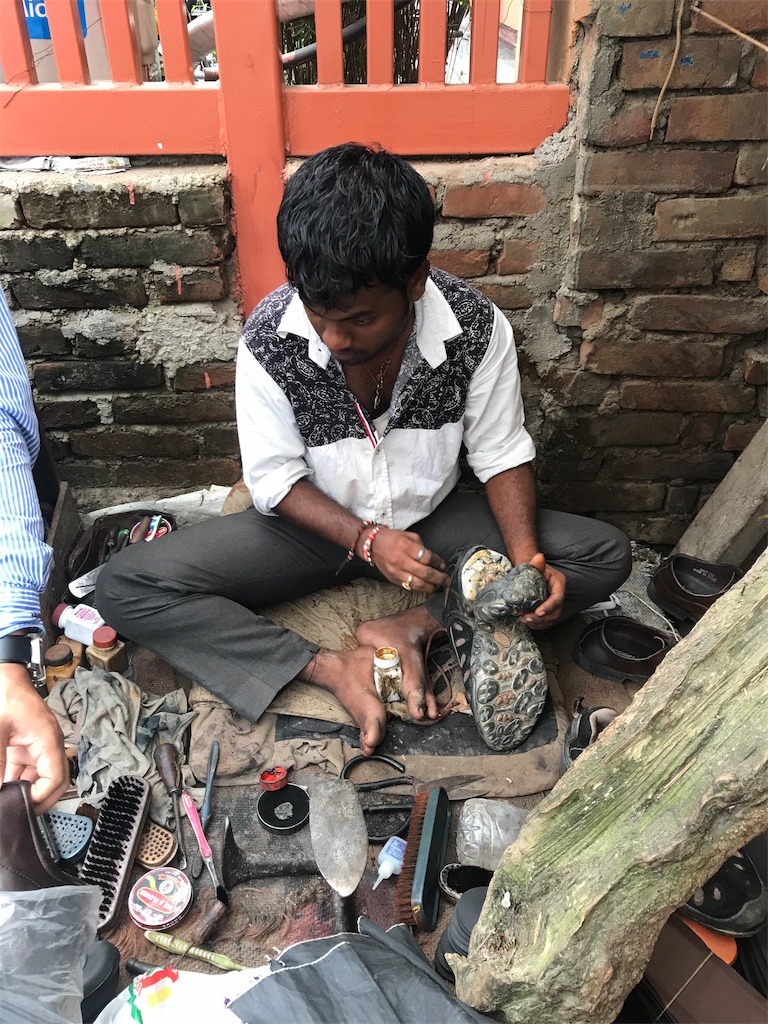 This guy said 350Rup. I guessed it's foreigner price but I agreed as I didn't have time. To clean or easy fix are 50rup per shoe.
Somehow this shop(?) seemed to be popular, many people come here. So I was waiting for 1h in front of him. My sole was separated So he didn't use new stick but sawing.
(はやくしろ〜、はやくしろ〜)
プレッシャーをかけるがのんびりと作業するにいちゃん。今日1の太客は俺だろうな。あとソールの部分の粘着が剥がれてパカパカしてるから新しくペタッとノリみたいなので直すかと思いきや縫ってくれたwww靴のソールのが綺麗に縫われたwwwこやつもしかしてトンタッタ族か!?
靴が縫われた。そんな絵本見たことがある気がする。
Finally he finished however one point still broke. It's ok, I don't care.
I and Yachi headed out to airport. In this time also we had to wait to fly. One day, this airport will be big.
Next destination is Malaysia. Although my first plan was to go Bangkok but to go Malaysia is cheaper than to go Bangkok. That's Why I changed plan.
If you wanna go from Nepal to South East Asia, you cross India and Myanmar. This way is attracting, right?? One day I'll do it.
Finally we rode on. Where is our seat??
Oh shit! No window 😂 
Its first time to sit beside of totally no window seat. Have you guys seen like this and sit ??
Food.
This airline whose name is Mandaline air served!! As we didn't expect, we were happy!! And they have monitor each seat. And movies are good and new ones. We flew 4h, totally enjoyed ( ͡° ͜ʖ ͡°)
KL Airport.
Malaysia is second time(?) for me. And my friend Adi already booked a hostel. Thanks 🙏 
tume schedule.
We arrived the hostel at0:00am. Reception wasn't looks like hostel but hotel. Haha
good view😆
I came South East Asia. It means my travel almost finish(゚∀゚)
YOLO!!