Amigos🌵!Je m'appelle Hayato (하야토)!
Temperature 31℃, sunny
💱→1$🇺🇸→0.9€🇪🇺→111¥🇯🇵→4.2MYR🇲🇾
Long time to no see...
Soo sweating!!!  But in building is very cold. This is South East Asia!!
I may get a cold.
Well, we and my Malaysian friend Adi went to restaurant. Adi and I met 4years ago in Japan and Malaysia. When she was in Japan, she also has met Yachi. 
アディと初めて会ったのは4年前。そしてまた再開する!こんな嬉しいこたぁーねぇーぜ!因みに4年前にヤッチーもアディに会ってて2人は仲が良いのか悪いのかとにかく言い合ってた印象がある。
She took us local restaurant.
Fish!!
Malaysian food is mixed spicy and sweet. If compared Nepali and Malay, definitely Nepali is hotter. Nepali spicy is like strong boxer. When you throw into mouth, they pop and beat. Malaysian is jujutsu. Not beat but coil and hold. I had eaten Nepali, that's why I didn't feel spicy.
After eating, we walked in KL.
Chinese town.
Hindu temple 
Malaysia has many races. Especially from  China and India are too much. When I came here 4years ago, I didn't see plenty of like Indian face people as Bangladesh, Nepali...  Adi said their population is increasing.
めちゃくちゃ美味しくなかったバクソ麺。中国で食った担々麺の足の小指にも及ばない。
日本語よ。
日本語表記の多いこと多いこと。こりゃー旅行しやすい!!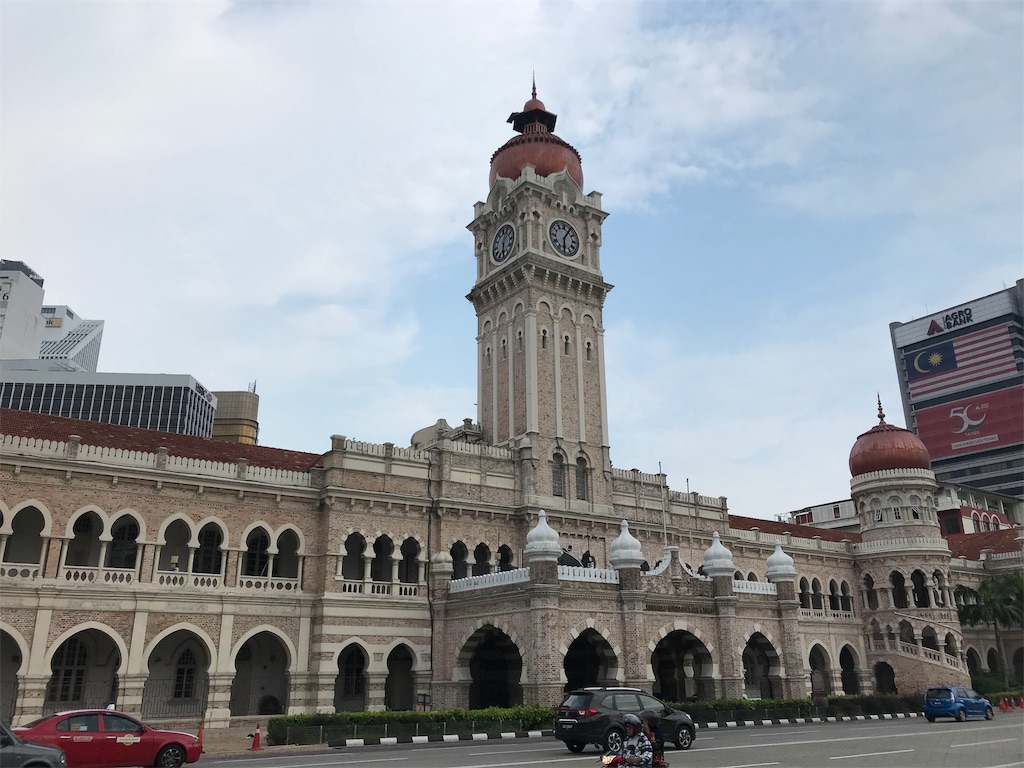 Finally I arrived this place.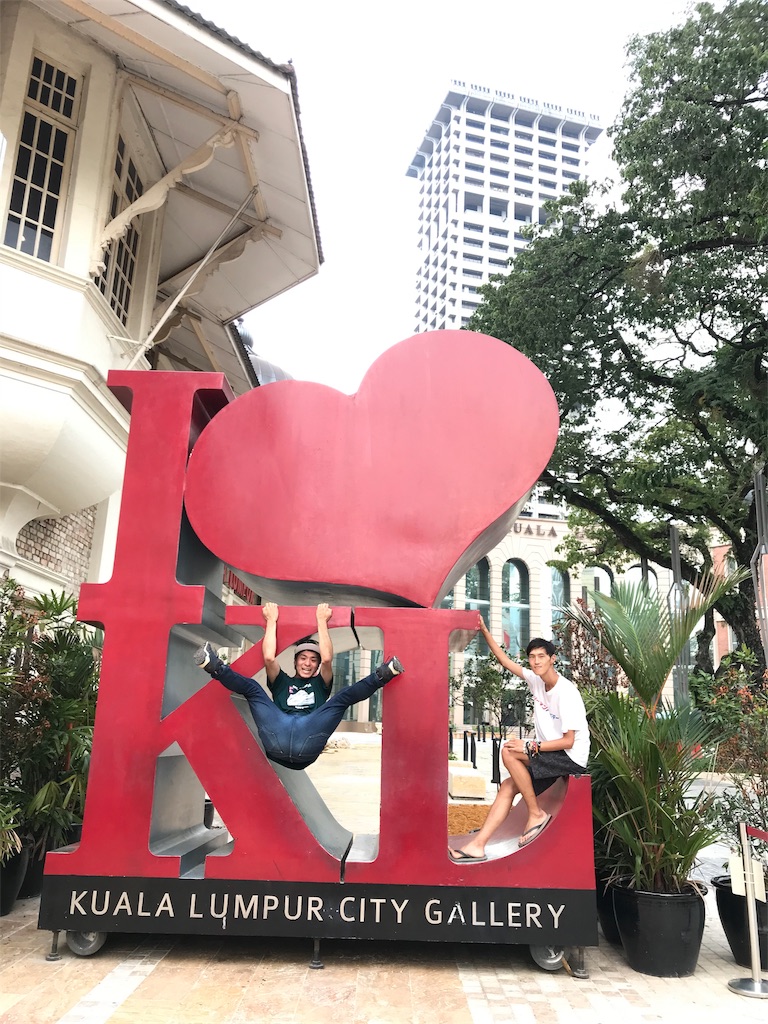 今回は2人だせ!!
My first see like this monument "I ❤️ 〇〇" in foreign country is in Malaysia. That's why I remembered.
Actually KL is big and busy city. I just wanted to come here.
In the night, I went to the most famous place in KL. You know TWIN TOWERS.
その後やっちーはどっかに消えたから夜のロマンチックツインタワーをアディと2人で見に行った(何も起こりはしないがww)
はいオッケー👌
Just tall building. 
Its second time for me. Not so big surprise haha.
Next day, we went to cave temple.
It was colorful temple and noisy. There were many monkeys and they took water from people and drinking. Yachi often took monkey pictures.
like this monkey 
Inside was looks like cool, but humidity and hot lol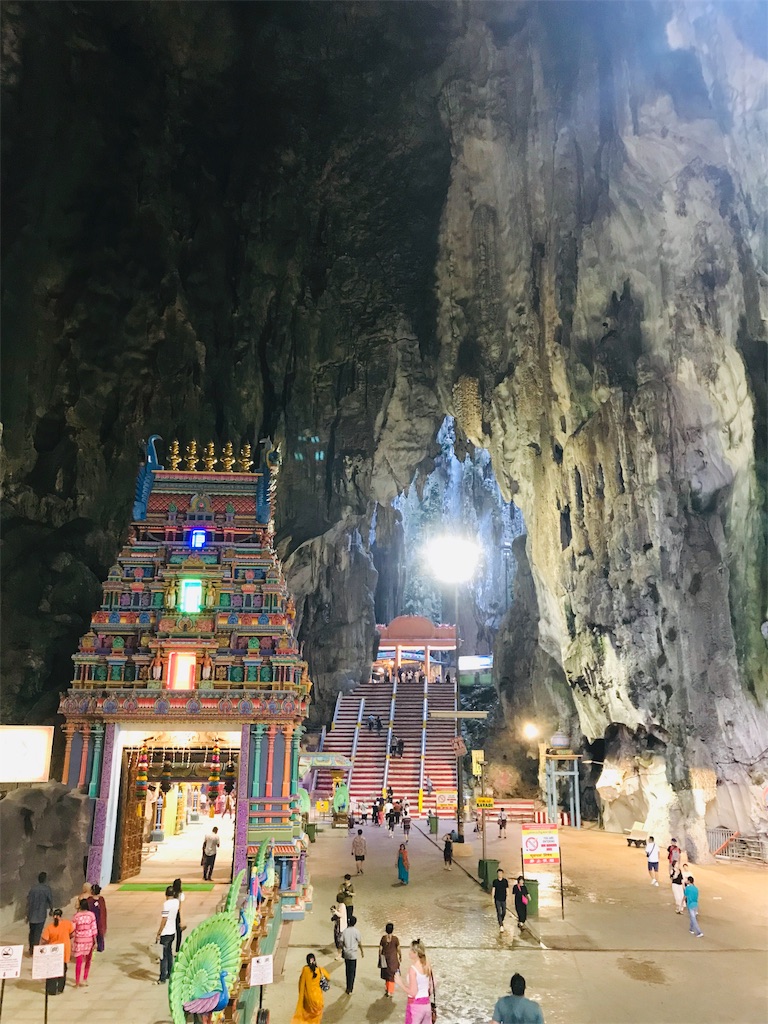 This temple is 30min by train from central and no entrance fee. I mean it's easy to visit here.
National mosque.
When we came here, I put short pants. Then they rented it me.
Hally Potter 
 In mosque was always cool and comfortable. 
Last dinner in our travel.
Next day, Yachi comeback to Japan to work...
YOLO!!