Amigos🌵!Je m'appelle Hayato (하야토)!
Temperature 34℃, sunny
💱→1$🇺🇸→0.9€🇪🇺→109¥🇯🇵→140kIDR🇮🇩
Early morning, I left Bali to go Kupang where it is another island. There were 2way to go Kupang. One of them is by ship. Of course, cheaper option (440k) but they work once in a week or half of month and it spend 3days. Unfortunately I didn't have time, I chose to take a flight whose name is Lion air✈️ Flight is 70$ one-way. I think still cheap.
But there is a trap. If you carry luggage, you have to pay by depending baggage weight. As I didn't know it, I paid baggage fee in check-in counter...
ライオンエアーは預け荷物15kgまで無料とか書いてあるけど今年の1月頃にそれは無くなって預け荷物は全部金かかるようになってた。知らなかった……チェックインの時に金払ったらネットで払うより若干安かったwwwなぜwww
Let's fly!!
There is a bus from Kupang airport to center area however you walk 1km after existing airport. Bus fee is 3kIDR.
なぜバリはこーいうバスが無いんだw
I booked a hotel. It's single room and very huge but cheapest in Kupang.
King size bed!!
This hotel has wifi, free bottle water, tea, coffee, private shower ad air conditioner. Price is 6$ per night. It's valuable!!
I explored such a night market.
アジア感が漂うこの雰囲気。好き。
Although I would eat in a stall, I finally decided to eat in my room. Haha
cooking pasta in the kettle. 



If you have a kettle, you can cook everything!! Pretty useful cooking item( ゚∀゚ )ハァーハッハッ!!
カップ麺買って汁残してそこにパスタをぶち込むというビンボー飯。ケトルがあれば何でも作れる。
Next day, I was still in Kupang, I strolled.
The beach is too dirty to swim... That's why I didn't see that people swim.
When I just chilled and watched the sea, One police who looked like bored talked me. We were talking in police office more than 30min. Especially he talked about Christianity🤣🤣🤣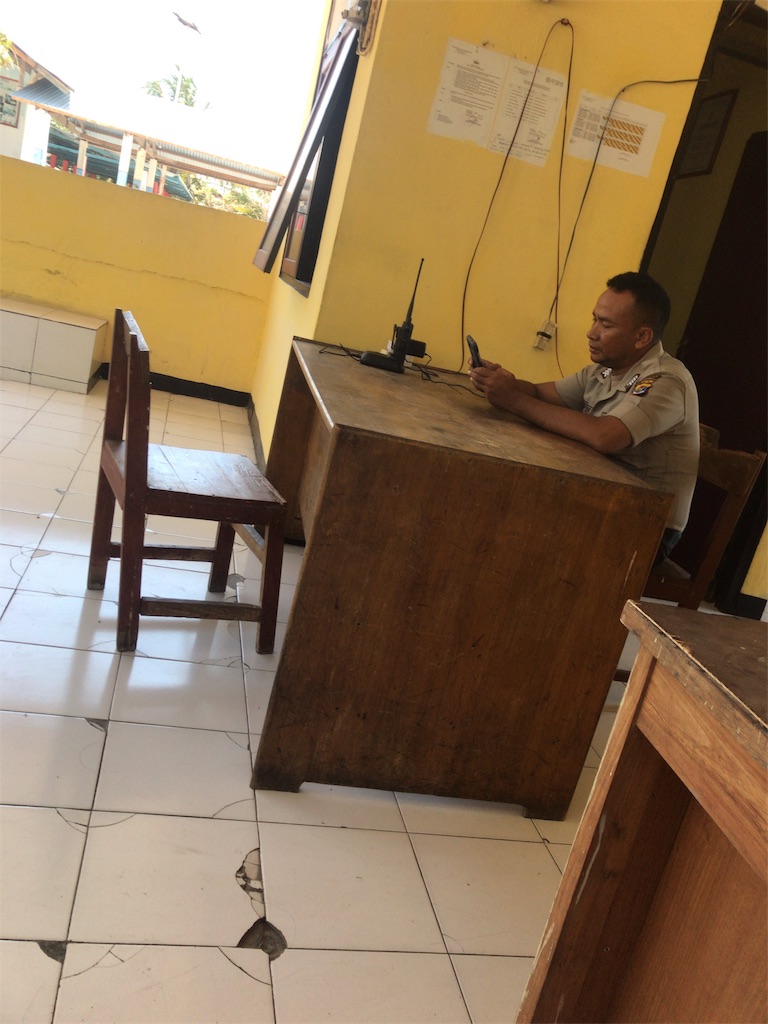 Mostly Indonesian are muslim but in Kupang people trust Christianity. It is influenced by Portugal. You check Timor history if you wanna know.
He took me local restaurant as well.

After eating, I continued to stroll.
人生ゲームのアイツ。
This area was quiet and beautiful. Looks like Okinawa!!

Somehow I came to river. Then many kids are swimming here. They noticed me and saying hello, hello and hello 👋!! They have a lots energy and want me to show diving from high point. They are pretty innocent 😇 
Actually this river is smelling and not clean. But it seems that this place is their favorite place...
インドネシアの子ども達は元気で何より!ただ俺のブレスレットくれくれくれと、しつこかったwwwやるかボケェ( ゚∀゚ )ハァーハッハッ!!!!
Sunset!!
Kupang is nice!!
インドネシアはやっぱり田舎の街が最高。バリよりも俺は好きよー。
YOLO!!