Amigos🌵!Je m'appelle Hayato (하야토)!
Temperature 31℃, sunny
💱→1$🇺🇸→0.9€🇪🇺→109¥🇯🇵→140kIDR🇮🇩
Took pic early morning. My face looks like still sleepy 😑 
She was really learning Japanese however pronounce seemed to be hard.
日本語のテキストを見たけどやっぱ動詞の活用とか尊敬語、謙譲語とかがやば難しいしテキスト古いからすげー例文もてきとー笑
このご時世に日本語を勉強してくれる人なんてただの日本好きしかいないのに、それすらも嫌いになるんじゃないかってくらいテキスト理解するの難しい。
When we studied, another girl came and studied together. 


3人でお勉強。
To write Japanese letter seemed to be hard, so we wrote by alphabet. Also I translated from Portuguese to English or Japanese. Fortunately it was nice that they could understand my shit Portuguese haha.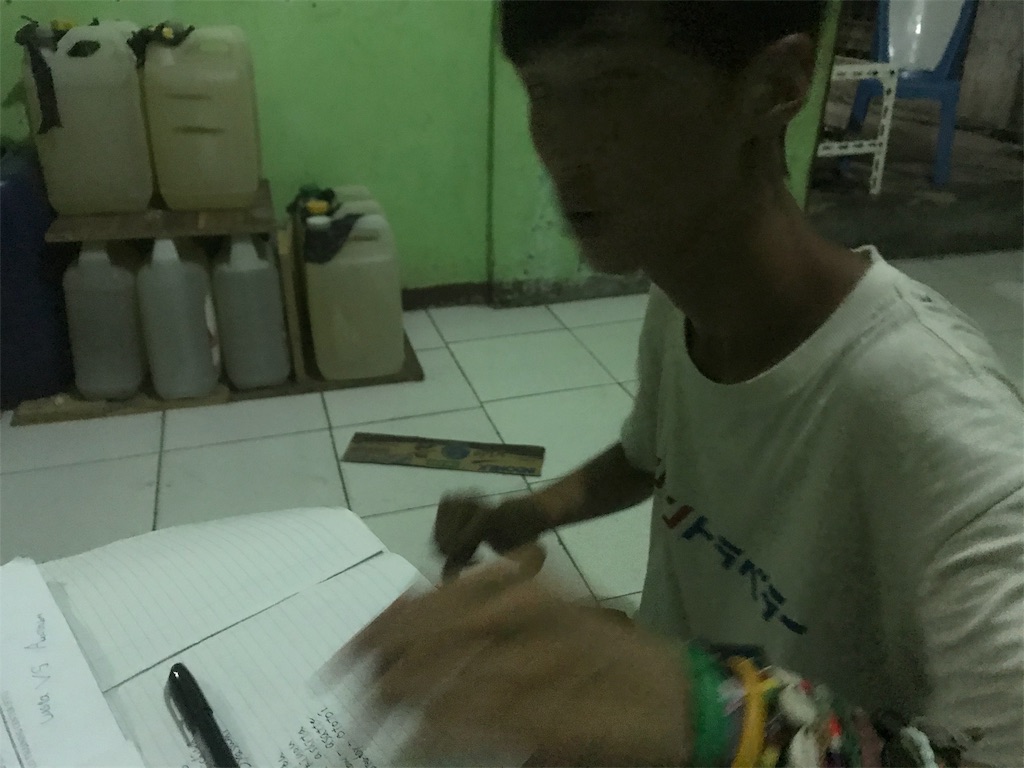 Obviously they were bored 🤣
完全に飽きとるやないかい∑(゚Д゚)
Well, to teach Japanese is very hard.. I guess French is easier than Japanese..
After learning, I played with kids. They are pretty!! And they like me (I hope so😂)!!
Next morning, I woke up around 7:00am. Coz I had to take a bus which comeback Indonesia. 


Thank you very much Helen!! I really enjoyed in Timor!! I recommend everyone to come here.
東ティモール🇹🇱が想像以上に楽しかった。まぁ2泊3日だけだから綺麗な部分だけ見る感じなのもあるけどそれでも最高だった。アジアではオススメの国。

As it was Sunday, people came church with good dress 👗 
I already bought ticket however it seemed to be fine to buy ticket at that time.
I used Paradise travel and cost me 22$. 22$ is not expensive for me now haha.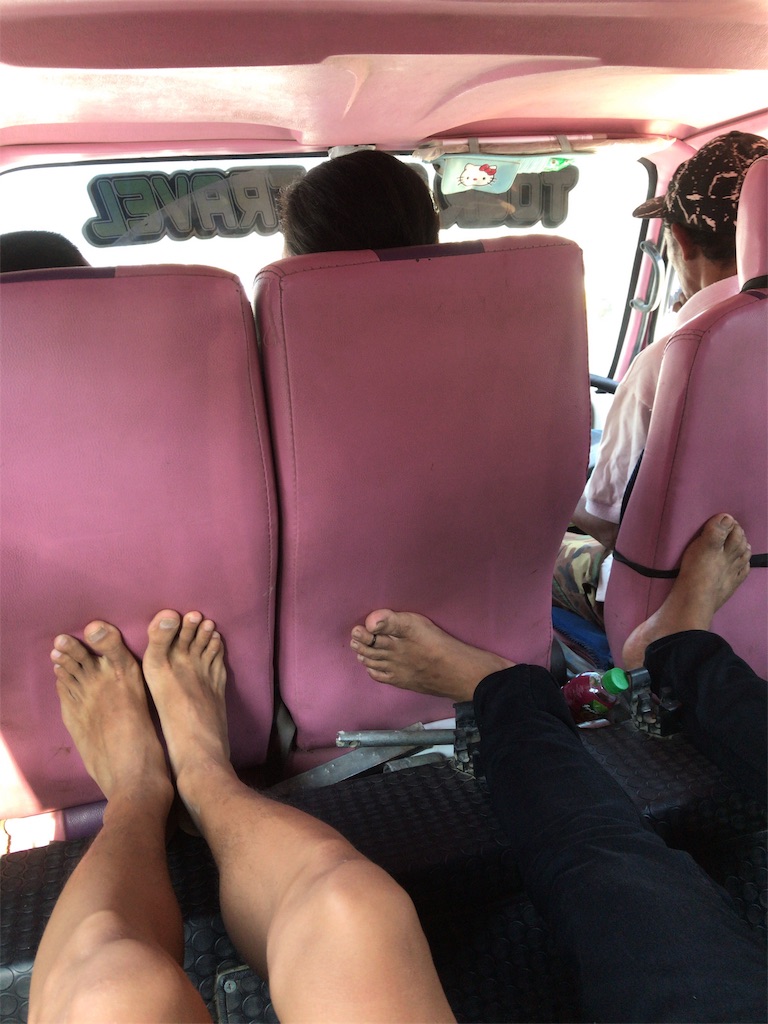 The road was still constructed but better than other countries as Tajikistan, Paraguay...

when I was in Timor immigration, somehow they couldn't count how many days I stayed , they said " you are over stay" lol
I stayed just 3days!! Why!? 😂
Then they noticed and said "sorry". I hope they didn't wanna get money.
As Indonesian immigration like anime, it was easy to enter again however I was asked leaving ticket from Indonesia.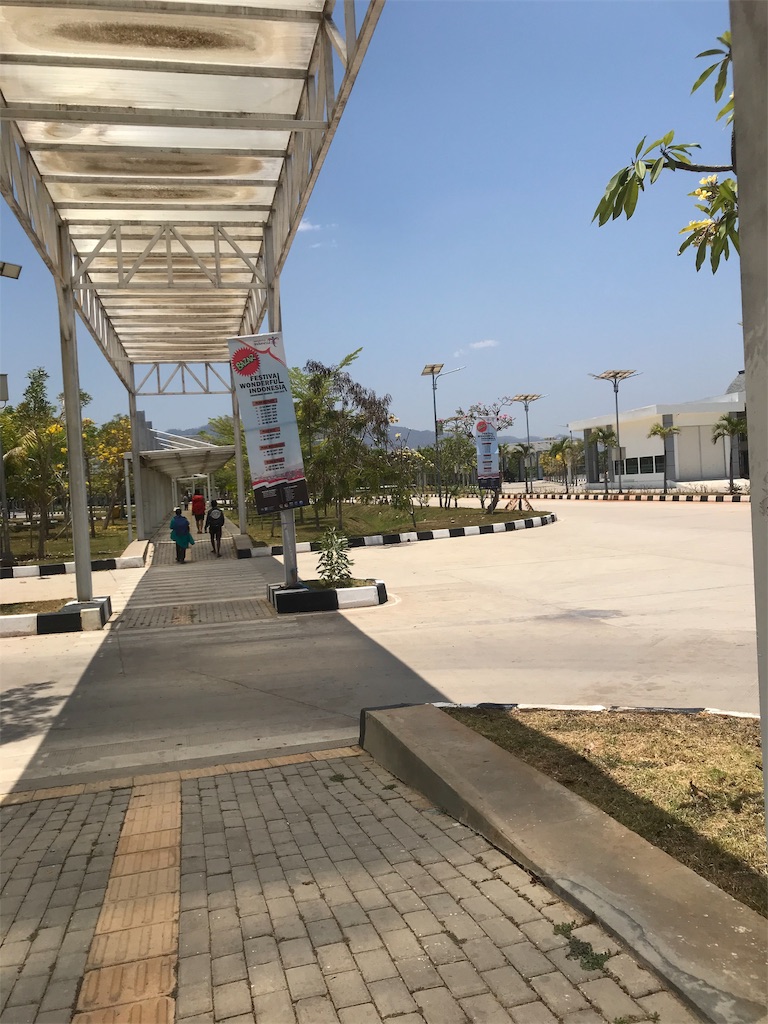 The bus arrived Kupang 7:00pm. Then I searched camping place. Actually Kupang has many free space.
But when I asked shopkeeper where I can make tent, he invited me to stay his home after finishing work!! Lucky!!
Last nasi-goreng

He also took me to airport at morning. Super kind man(゚ω゚)
Terima kasih!! I like Kupang too. 
I flew to Bali at first. As I had 4h until next flight, I bought several souvenir and went to see sunset 🌅 
バリのサンセットはなかなか綺麗じゃねーか。やるじゃねーか。
airport was very crowded!! As I worried to be in time, I succeeded.
クソほど混んでてボーディングゲートには出発30分前というギリギリについた。
着いた瞬間ボーディングが始まったからよかったけど…焦ったぜ。
Let's fly next and final country!!
YOLO!!